Poehl Law Firm LLC—Your Expert in Family Law
Are you in need of a family law attorney who will fight for you and your loved ones? The Poehl Law Firm is the go-to source for providing superior legal advice on any and all family law matters. Our lawyers have decades of combined experience fighting for the rights of our clients, so we understand how challenging it can be to make decisions about your family's future. If you are looking for a divorce lawyer to help make it smoother or a child custody lawyer to fight your case, then let the Poehl Law Firm represent you.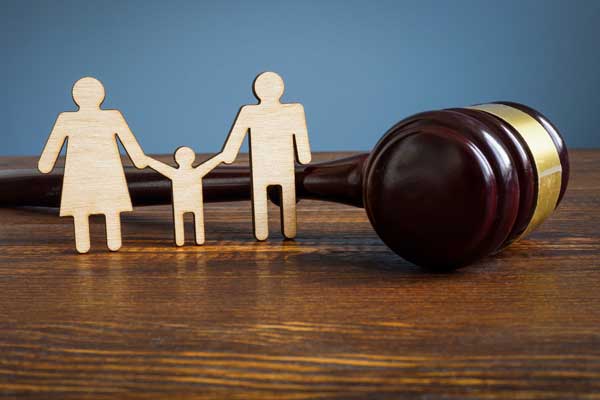 Building Strong Families in Fort Worth, Once Case at a Time
We understand the nuances and intricacies involved in family law and provide personalized advice that addresses all facets of family legal matters. At the Poehl Law Firm, our team is comprised of dedicated attorneys with years of specialized knowledge in all areas related to family law. Our primary goal is to make sure that you receive the best outcome for yourself and your loved ones when dealing with the emotional complexities of legal issues surrounding families.
We're the Legal Eagles of Family Law—Let Us Soar to Victory for You
When you choose The Poehl Law Firm, you get more than just exceptional legal services – you also gain peace of mind knowing that your case is in experienced hands. We use advanced strategies to guide our clients through tough legal situations while also advocating on their behalf with an uncompromising commitment to excellence.
Here are some other reasons why people choose us:
A well-rounded approach that takes into account both emotional and financial needs.
Decades of experience handling various cases in state and federal courts.
Knowledgeable guidance through difficult negotiations or courtroom litigation.
Individualized advice tailored specifically to meet each client's unique needs.
Reasonable pricing packages are available for those seeking flexible payment options.
Expect the Best: Positive Results From Our Family Law Team
At the Poehl Law Firm, we take pride in being one step ahead. Whether you are looking for a divorce lawyer or a child custody lawyer, or simply someone to help in mediation, we are here for you. Our proactive approach allows us to identify issues before they become problematic. In addition, we strive to provide top-quality customer service by returning phone calls quickly, addressing emails promptly, and maintaining communication throughout the entire process. Furthermore, our friendly staff creates an atmosphere conducive to ensuring each individual gets the personalized attention needed for a successful resolution.
Our Family Law Services
Divorce
Mediation
Child Custody
Modification of Conservatorship
Grandparent's Rights/Possession
Adoption
Post-Marital Agreements
Complex Marital Property Cases
Business Interests
Modification of Possession and Access
Modification of Child Support
Termination of Parental Rights
Family Law Torts
Premarital Agreements
Corporations
Family Businesses
Family Trusts
Contact Us Today
If you're looking for help from a professional firm that understands your specific family law matter, look no further than The Poehl Law Firm! We handle all family law cases, from divorce to child custody, mediation, and family business. Contact us today!