Passionate Attorneys Working Hard for Your Best Interests
We specialize in criminal and family law at The Poehl Law Firm, PLLC. We provide compassionate representation and sound legal advice for all types of legal matters, from divorce to domestic violence. Our passionate attorneys have extensive experience representing individuals in court and negotiations with insurance companies, employers, and other entities. Our firm is headed by a Former Assistant District Attorney, which means more expertise for your case.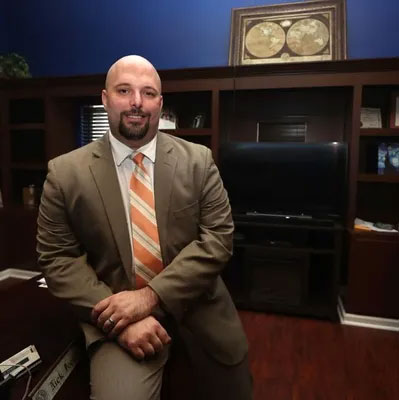 Our Services Are Customized for You
We offer a wide range of criminal and family law services, so whether you need a divorce lawyer or a DWI lawyer, we are here for you. We are dedicated to providing clients with professional guidance and individualized solutions tailored to their unique circumstances. Our team will work with you every step of the way to ensure that your rights are fully protected. In criminal law matters, we handle cases ranging from simple traffic tickets to felony charges. Our experienced lawyers are skilled at negotiating favorable plea deals with prosecutors and can represent clients in jury trials when necessary. In family law cases, we provide comprehensive services that include divorces, child custody arrangements, child support payments, alimony awards, and more.
We Have Extensive Experience
The team at Poehl Law Firm is composed of highly trained professionals who have years of experience practicing criminal law and family law. We have a deep understanding of local laws and court procedures that allows us to serve our client's needs better. Each member of our team has undergone specialized training that enables them to understand complex legal issues related to criminal law or family law quickly and efficiently. Additionally, each lawyer on staff has passed rigorous licensing exams so that they may practice before any court.
Our Commitment Is to You
At The Poehl Law Firm, PLLC, we are committed to helping our clients find solutions to their legal challenges. We understand that dealing with a criminal or family law matter can be emotionally overwhelming, so we take an empathetic approach when handling these cases. We will listen closely to your story to provide personalized advice based on your situation. Our attorneys will use their extensive knowledge and experience in criminal law or family law to help you reach the best outcome for you and your loved ones.
Get Help Today
Getting quality legal representation as soon as possible is essential if you are facing criminal charges or navigating a difficult divorce or custody battle. At The Poehl Law Firm, PLLC, our attorneys have years of experience helping people like you get through difficult times without having unnecessary stress placed on them during such emotional proceedings. Contact us today for more information about how our services can help protect your rights in any criminal or family case!